5 Reasons Why You Should Pick Mild Steel In Singapore!
In Singapore, there are myriads of industries. Not a small part of which is in the niche of construction and heavy engineering. Each of these industries is continuously in the search for all grades of steel. The three aspects they hunt for in steel are:
Versatility
Cost-effectiveness
High-performance
The one steel grade that puts a checkmark on all three is mild steel. The low carbon steel has extensive applications that span dozens of industry verticals. It is why mild steel has become the most preferred option for industrial projects on the island.
It is not just industries that employ mild steel. As mild steel gates supplier in Singapore, we are intimately aware of the demand of the steel for residential and commercial purposes. From mild steel gates to utensils to the spokes used in motorcycles, the metal is applied in many areas.
Brooklynz Stainless Steel Pte, follows sucessful technical pratices to deliver customized stainless steel products for construction projects. We adapt safety standards and take pride in our credibility with our achievement of BizSAFE star. We specialize in fabrication, supply and installation services for stainless steel railings, gates , bollards and more.
Let's take a look at why you should opt for good grade mild steel in Singapore as opposed to other materials.
Extremely Flexible to Welding
When compared to its counterparts, mild steel is far easier to weld. The mechanical properties of the metal and its internal structure ensure that electric currents pass through it without any hindrance. Moreover, the current doesn't:
Damage the metal
Change the intrinsic make-up of mild steel
Because of these abilities, much effort is not required to apply welding techniques, something not possible with stainless steel. As a result, mild steel cuts down costs considerably.
Also Read: 5 Things To Know Before Selecting Your Next Mild Steel Gate In Singapore!
Highly Malleable Mild Steel Gates
Because we are mild steel gates supplier who offer a variety of designs, we know the high malleability of the metal personally. It is one of the prime benefits you get when you choose mild steel. The metal can be modified into any size and shape without much effort. This advantage becomes exceedingly beneficial when the project requires modification in shape and style.
Easy on the Pocket for any Singapore Project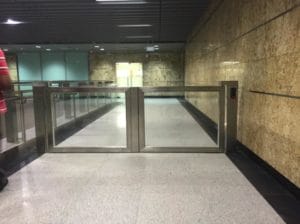 We've emphasised time, and again that mild steel has a wide variety of applications, just a handful of which are car frames and chassis and cookware and utensils. One reason for this popularity and widespread demand for mild steel gates and other products in Singapore is cost-effectiveness.
Since mild steel has a low carbon content, about 0.15 to 0.25% by weight, it is light on the product. Another reason for its affordability is malleability. Because it doesn't take much effort to mould mild steel in the shape and size required, it cuts down the price of manufacturing. Combine flexibility with strength and mild steel can be employed in manufacturing plants for several purposes without much expense!
Our Gate Repair Services
Great Ductility for Varied Products in Singapore
When a metal is deformed by elongating it, it is called ductility. A metal like mild steel which has a high tensile strength is capable of undergoing 15% of deformation. Beyond this limit, the metal becomes distorted permanently, meaning it will not reverse to its original shape. Because mild steel is ductile, it can be comfortably welded, bent and reshaped into any product. This optimum flexibility of low carbon steel makes it convenient to use in Singapore.
Completely Recyclable
With years of experience under our belt as mild steel gates supplier, we know the gift of recyclability mild steel offers. Reusing mild steel scraps to manufacture another product is very much possible because recycling doesn't impact the quality. Even after being reshaped and remoulded into a new product, mild steel retains its intrinsic properties and quality!
Furthermore, the cost of salvaging mild steel from unsorted waste is minimum. The reason for it is ferromagnetism. The construction and industrial material is exceptionally magnetic, which makes recovering it relatively easy effort-wise and expense-wise.
All these qualities make mild steel a worthwhile investment in Singapore. If you are still unconvinced and need more reasons to pick mild steel as your material, get in touch with us!