Here's why experts in Singapore prefer stainless steel gates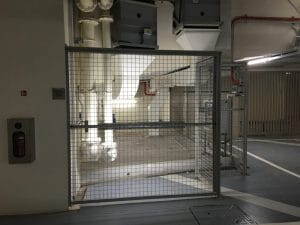 There are many different types of metals that exist on the market making it exasperating to choose the suitable one for your home. Among all, stainless steel is preferred for the construction purposes as it offers a plethora of advantages. This material gives an appealing look to the finished product also is versatile, long-lasting and inexpensive. Eventually, various professionals including architects and designers prefer the use of stainless steel. Basically, this type of metal has superior strength and is one of the most versatile and valuable materials in the world.
Given these properties of stainless steel and the high level of security that it offers, this material is used to make main gates for both residential and commercial properties. As stainless steel gates offer a multitude of benefits, it is always better to use this material in your construction project. Remember that you can get top quality stainless steel to make the entrance gate from a good stainless steel fabrication company such as Brooklynz.
Brooklynz Stainless Steel Pte, follows sucessful technical pratices to deliver customized stainless steel products for construction projects. We adapt safety standards and take pride in our credibility with our achievement of BizSAFE star. We specialize in fabrication, supply and installation services for stainless steel railings, gates , bollards and more.
Longevity is a major advantage of stainless steel gates
On comparing stainless steel with the other materials that are used to make main gates such as iron and wood, the former is known for its longevity. Steel gates can last for generations if you make sure to maintain it properly. These gates are capable of surviving even the worst weather conditions without ruining the aesthetics of the building.
Unlike wood, the steel gates are not porous that it will not infest germs and termites that will weaken the material from within gradually. Apparently, this material is an ideal option when it comes to various applications including gates. With these properties, stainless steel provides the best results in terms of durability. It lasts longer than the other materials without much maintenance and care.
Moreover, steel is a lightweight metal and this adds to the longevity of the gates made of this material. As gates are used on a daily basis, a lighter material will help in yielding the best results. Usually, light gates will not cause too much harm on the hinges, so there will not be many repairs and heavy maintenance.
Also Read: How to clean stainless steel gates to keep them as good as new
Easy maintenance of stainless steel gates is an added advantage
If you are upgrading your home or building a new one, then you should focus not only on security and aesthetics but also on convenience. If you choose wood for the gates and fences, then you will have to take proper care to maintain the same. This is not the case with stainless steel as it is resistant to smudges and corrosion. The steel gates do not attract smudges and do not corrode. This material can be used for properties that are close to coastal areas where salt water can lead to corrosion of the material.
Our Gate Repair Services
In comparison to the other materials used for gates, steel can be customized to make it look stylish and unique. If you prefer a material that can be customized as per the requirement, then you should opt for stainless steel and none others. This material can be fabricated into numerous shapes and sizes based on your requirements. This paves way for customer satisfaction as well as unique projects that look great and unique.
As stainless steel offers these many advantages, you might be confused that this material might be too expensive. You might think that quality comes at a cost. But steel gates are not as expensive as you think. Steel is relatively cheaper than the other metals that are used to make gates. It is possible to obtain steel without much expenditure and its maintenance does not involve a lot of efforts or costs.
Undoubtedly, all these benefits join and make stainless steel the best option for residential and commercial properties. The property owners can get the best looks and benefits with these gates without shelling out a lot of money on the same. Eventually, the steel gates are setting a trend in modern construction and architecture.