Benefits of metal gates that you shouldn't overlook
Are you looking forward to upgrade or renovate your home or office building? Well, in that case, you might be looking for various aspects such as convenience, security, aesthetics, etc. When it comes to security, it is always important to invest in new gates as these will prevent intruders from entering your property. If you are looking out for new gates, then you might be confused regarding which material to choose for the gates. In that case, you will get better clarity on talking to the experts in the field.
Well, the prime choice of experts will be metal gates in Singapore. The reason is that metal these gates will provide many benefits and is a top choice when it comes to security. Also, it provides a classic look that adds to the aesthetic value of your property. In comparison to the other materials that are used for fencing and gates, metal will provide more benefits and will last for generations giving a great look to your property.
Brooklynz Stainless Steel Pte, follows sucessful technical pratices to deliver customized stainless steel products for construction projects. We adapt safety standards and take pride in our credibility with our achievement of BizSAFE star. We specialize in fabrication, supply and installation services for stainless steel railings, gates , bollards and more.
Best stainless steel fabrication company in Singapore assures durability
One of the major benefits offered by metal gates is durability. Well, metal gates are made from materials that are strong enough to withstand the daily wear and tear. As these are made using strong materials, metal becomes the best option for fencing and entrance gates. Basically, gates made from metal are stronger and more durable and last longer than their counterparts made using wood or vinyl. Eventually, if your choice is durability and long life, then you should undoubtedly choose metal over the other materials.
If you have installed these durable gates around your property, then be assured that the same will last for decades while the other fencing and gates that your neighbors have installed using wood or other such materials fall apart, rot or weaken. This property of these gates comes from the longevity of the metal that is used for the fabrication of such gates.
Also Read: Effective maintenance tips to keep metal gates new in Singapore
Metal gates help in creating secured properties
Many residents might opt to install gates made of metal as these will give them the feeling that their property is secure from intruders. Well, having metal made gates and fences will keep trespassers at the bay.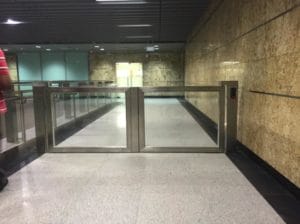 Also, these gates and fences will provide a relatively higher level of security for the property and landscape. These gates can be customized further for additional safety and security. Well, the metal made gates can be customized to feature sharp or curved tops or similar designs so that it looks attractive as well as secures the property from trespassers from entering into it without the knowledge of the residents. Some common types of styles and designs include,
Sleek and modern
Ornate and delicate
Monogrammed
Besides making your property secure, these gates will add more value to your property. Well, the attractive looks, durable fencing and gates and high level of security will ensure that a hike in the value of the property. Eventually, installing gates made of metal will turn into a great investment as it will increase the resale value and make you profitable.
Our Gate Repair Services
Metal gates need minimal maintenance and increase the aesthetic value
Of course, gates made of metal are long-lasting, durable and more secure than those made of other materials. But this does not mean that these gates need a lot of efforts to maintain them. Well, metal made gates need very minimal maintenance than the gates that are made using other materials such as wood as the latter will need regular varnishing and painting. The metal fencing and gates are resistant to corrosion, so these are definitely capable of withstanding extreme climatic conditions. Besides this, these gates can be painted to add to the corrosion resistance property.
Apart from this, the wooden gates can be infested with insects over time and termites can create a lot of issues that will ruin the fencing and gates by making the material weak from within. Metal made gates do not have this issue and termites cannot enter into metal making the material last longer and look as good as new without much maintenance. When it comes to maintenance, just simple rinsing of the gates after heavy rains or storm should be enough to wash off the debris and grime.